Raspberry & Pumpkin Chia Pudding Recipe.
---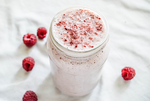 Summer equals berries of course. What about challenging the status quo by combining the sweet edge of berries with the tanginess of baobab? Cashews add a creamy texture which is as indulgent as a dessert, but easy to whip up for a breakfast on the go. 
---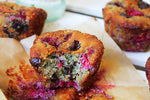 Enjoy these scrumptious muffins as a high protein breakfast.